Welcome to our natural therapies clinic and yoga studio. We are nestled in the heart of the Double Bay Village and are here to support you with all of your health needs. You can make an appointment today! Claire Grullemans opened the clinic in 2016 with the idea of creating a wellness space which provided a holistic offering for the Double Bay community. The combination of Nutritional medicine, Naturopathy, Body Talk Therapy, and Herbal Medicine, are also complimented with yoga and pilates. Nicole runs daily classes, and offers private one on one sessions for yogis looking to perfect their technique. She has 20+ years experience teaching and can support you whether you are a beginner or an advanced student. Our naturopaths specialise in; fertility, weight loss, children's health, men's health, preconception care, post partum care and lactation support, as well as general health concerns such as digestive health, immune support, hormone regulation and natural pain relief. Our goal is support each person with food as medicine, and with the help of clinically trialled and tested Herbal and nutritional medicines we find our results speak for themselves. Please have a look at our online calendar and see if there is a space available for you today. Contact our reception team by phone: 02 8221 8855 We look forward to supporting you in our lovely clinic soon.
Claire
Founder and Principal Consultant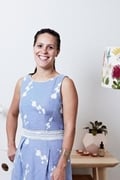 Optimise your health and well being with naturopathic and nutritional advice from an expert naturopath. Specialising in weight loss and fertility Claire helps her patients find balance in their every day lives to help them achieve their health goals. Evidence based herbal medicines, practitioner strength (and quality) nutritional supplements, and specialised dietary advice will ensure your chances of losing weight and falling pregnant are maximised.
Mikaela
Naturopath, Nutritionist, Body Talk Practitioner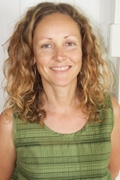 Mikaela is a qualified naturopath, nutritionist and BodyTalk practitioner, with a strong interest in women and children's health, pregnancy and post natal care. Her passion is the Body-Mind complex, utilising a variety of tools to restore the body's own innate healing. Consults include food as medicine, herbs, flower essences, and BodyTalk - the use of muscle checking and tapping techniques to balance emotional and physical health.
Sue
Massage Therapist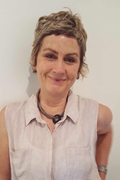 Sue is a wonderful Remedial Massage therapist with the skills to help you unwind and release those painful knots. She is qualified in Remedial, Sports and Deep Tissue, Relaxation, and Pregnancy Massage.
Double Bay Clinic and Yoga Studio
Shop 1, 17-19 Knox Street, (entry via Knox Lane), Double Bay
028221 8855
Monday

Tuesday

Wednesday

Thursday

Friday

Saturday

7:00am - 7:00pm

7:00am - 7:00pm

7:00am - 7:00pm

7:00am - 7:00pm

7:00am - 5:00pm

8:00am - 4:00pm